Fred A. Jacob, Esq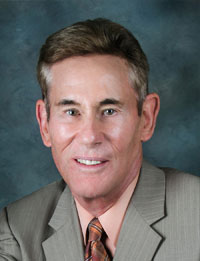 Fred A. Jacob, Esq

40 Year Member of the Cumberland County Bar Association
Introduction
Mr. Jacob, the principal and founding partner of the firm has extensive experience in representing clients for more than 40 years. Mr. Jacob has negotiated multi-million dollar settlements and has won impressive jury verdicts throughout Southern New Jersey. Mr. Jacob has the experience and knowledge to evaluate the facts in your case, provide you with a realistic expectation of the result, and formulate a plan by which your case will be expeditiously resolved.

Although we do not like to think that bad things will happen to us, sometimes they do. Jacob Law Group is a full-service law firm, providing legal services in a wide range of areas. At our firm, the client is the focus and our primary concern, not just the client's case. Frederick A. Jacob is the principle partner and chief negotiator for Personal Injury matters, and the supervising attorney in Criminal, Family, Workers' Compensation and other transactional and litigation matters.

Mr. Jacob will also schedule an appointment to discuss estate matters or prepare a Will, represent you in Real Estate transactions and zoning matters, and work with you to prepare a Business Contract to help avoid legal problems in the future.

In choosing a lawyer, value is measured in experience and reputation. The attorneys at Jacob Law Group recognize that having a legal problem or pending case is worrisome and disruptive to a client's life, and waiting for a resolution leaves a client in limbo, unable to move on. Frederick A. Jacob has earned the respect of his adversaries and judges throughout New Jersey. Having the signature Frederick A. Jacob, Esquire on correspondence or court pleading means that the client has an experienced, knowledgeable and successful attorney on their side, backed by a firm that cares.


Schedule A Consultation
To schedule a consultation with Frederick A. Jacob, contact his secretary, Marsha, at (856) 825-0700. Clients who have retained his services may contact Fred Jacob by email. For purposes of confidentiality, legal questions cannot be answered over the telephone, or by e-mail, unless you are an existing client.


Cost
Personal Injury: Initial consultation is FREE.
Elder Law Consults: $200
Simple Wills: $125
Contesting a Will: $200
Estates: $200 Consult
Consultation fees are payable at the time of the consultation.